I belong to this funny little website that posts audition notices that you can submit yourself for.
Today they're looking for
·
a case study who feels cosmetic surgery has changed her life
·
a go-go dancer for an immediate start in Kuala Lumpar
·
participants for a World Record Attempt in the largest bikini parade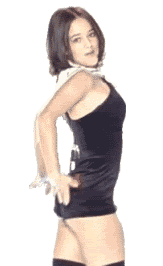 A mother who is willing to give up multi-tasking for a week.
That would be a really shite week.
Here's what would have been compromised if I hadn't multi-tasked this morning:
·
Laundry versus getting dressed – I have a little system of sorting laundry while letting my deodorant dry, picking up Gregory's leave-em-where-I-drop-em dirty socks while pulling on a pair of jeans and starting the laundry while cleaning my teeth since the bathroom and laundry are the same room.
·
Q getting dressed versus…actually that's one thing I can't do while multi-tasking, in fact I could do with 9 extra arms, because she is a little wriggling, excitable mover who has developed an awesome new break-dance move where she flips to her tummy and starts crawling at lightning speed all in the same motion.
·
Packing Q's emergency outing bag while answering the phone. (Having lived 8 years overseas and only seen my brothers every six months or so, we now talk several times a day and usually see each other at least twice. It's very daggy).
·
Putting on sun cream while wrangling Q as she wrestles with the shower curtain. Many a time I wear it in my eye and have a red, itchy eyeball for the rest of the day.
·
Hanging out laundry while talking to the neighbour over the fence and stopping Q from eating a Slater. Which one would you let slide?
·
Put away washing up from last night while hosting a Tupperware and saucepan party for Miss Q.
·
Writing this blog while spilling a cup of tea on the desk, narrowly missing the computer and eating lunch – a ferrero rocher and a chocolate mint slice biscuit - at 2.15 in the afternoon.
And that's why women should run the world.