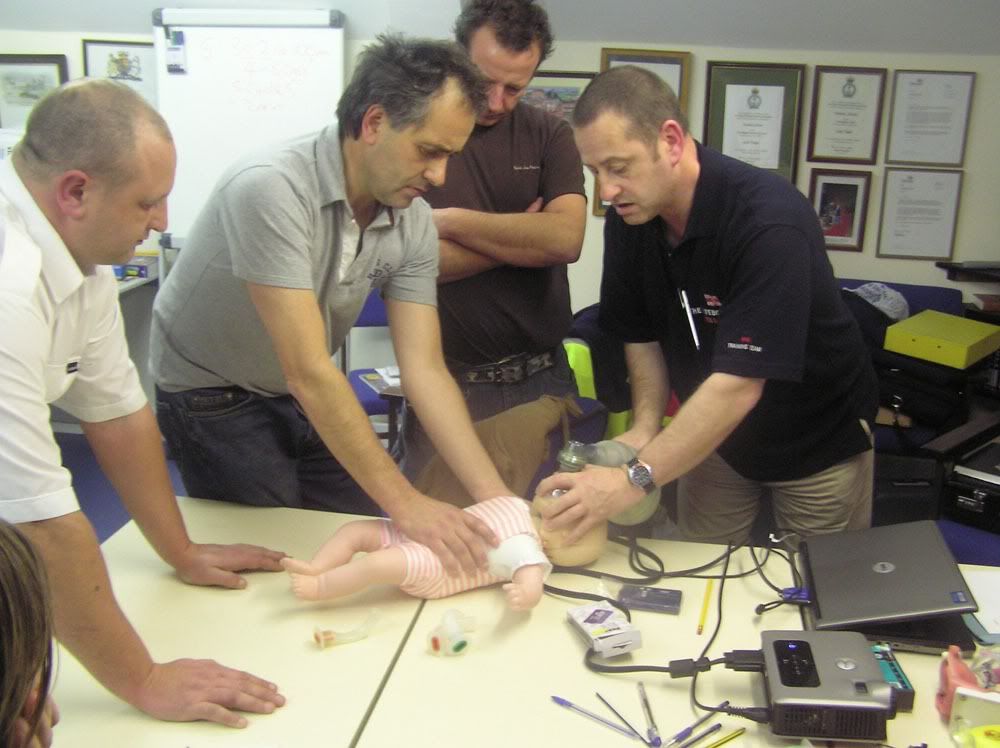 On Saturday I took myself off to a
Kids First Aid
course that a friend of mine had set up.
People, get yourselves to one.
It's held in the comfort of the organiser's place of choice – ours was the rooftop meeting room of my friend's apartment building. 360 degree views of the city, swimming pool, tennis courts and instant coffee and Nice biscuits on demand. It reminded me of church. Sort of. The other women said it reminded them of their office, but since I've never had a real job I don't know what they're talking about.
It's also only three hours long, you don't have to pass a test at the end of it and you don't walk away with a headache and a foul taste in your mouth from having to resuscitate that stupid dummy.
Originally I was going to take Miss Q, but my mother offered to watch her instead, pointing out that I may find it difficult to learn anything at all with my not-so-quiet, definitely-not-still baby in my arms. I was glad I took her up on it, as every other baby in attendance sat and played silently, a couple mewled quietly in their prams after a feed, and the baby next to me fell asleep sitting up in his mother's lap!
Where do you get one of these kids?
But, as Sir Francis Bacon said, (and quite apart from being terrified out of my maternity bra -
375 kids drowned last year
, every one of them within ten metres of their parents) knowledge is indeed power.
I now know the real reason behind putting babies in a washing basket while you hang out the washing. I was just doing it because otherwise Q thinks you've abandoned her, but it's also a handy way of avoiding
Funnel Web Spiders.
The
blue ringed octopus
only has blue rings when it's mad and ready to attack. Otherwise it's brown and blends in with the rock pool.
Her childhood is ruined before it even begins.
Never iron. I could burn myself and then I'd have to run the burn under water for twenty minutes and risk being placed on water restrictions.
The woman that ran it has 17 years in the biz as an ambo, so the training was peppered with real life stories, slightly more relevant than the usual tales trucked out by the typical geriatric volunteers running
first aid courses
.
And then at the end they give you a poster so that when you've forgotten everything but the gory facts (do not hold your thumb over the end of the
EpiPen
and administer it upside down. You will be shot full of adrenalin and writhe on the floor like an electrocuted fish) you can refer to the DRABCD poster and save your child's life.