So, I have begun the great quest for Q-care. Which is just as well, because every centre in a 25km radius of where we live has a 12-18 month wait list.
By the time she's 3 I should be able to handle leaving her in the care of strangers.
I'm finding the whole thing far more overwhelming than I ever thought I would. I don't profess to have a slew of parenting philosophies to bore you all with, but I do hold to the theory that 'it takes a village to raise a child.'
And yet here I am, wildly resistant to letting anyone from any village anywhere near my daughter without first passing a test of impossible standards designed by her neurotic mother.
Last night I sent off one application form and wrote down 3 other places to visit.
(Not quite sure why as their lack of vacancies was printed in

BOLD RED CAPITAL LETTERS

on their website, but a girls' gotta look like she's trying right?)
Now, one would think that this distinct lack of options would make this mother less discriminatory, but no, I still managed to knock a good dozen off the list based entirely on their name alone.
Kidz Kollege – Ok, she can't read yet, but I can and that's wrong.
Star Academy Kids – Seriously? Will my 15 month old be trained in synchronised hoola-hooping? Is there a uniform? Is it a leotard?
Kidsville – It's unimaginative and naff.
Little Bunnies Daycare – I'll give my girl stupid nicknames thank you very much. You shall address her as Q.
Bright Stars – Get over yourself. What, you think you can turn any kid under your care into a child prodigy? Jeez, just let them pick their nose and play in the sandpit.
One Stop Child Care Service – This one is my favourite. It sounds like a car wash. Drop your kid off in the morning, pick them up 8 hours later and they'll be proper little human robots, fed, read, well mannered and toilet trained. Costs extra if you want them to polish their Velcro sneakers.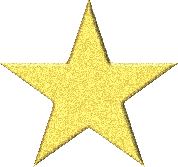 Child care, day care, family care, occasional care, babysitting, nannying, making my mother quit work to take care of Q instead…now I'm onto something!
Excuse me please, I have a phone call to make.